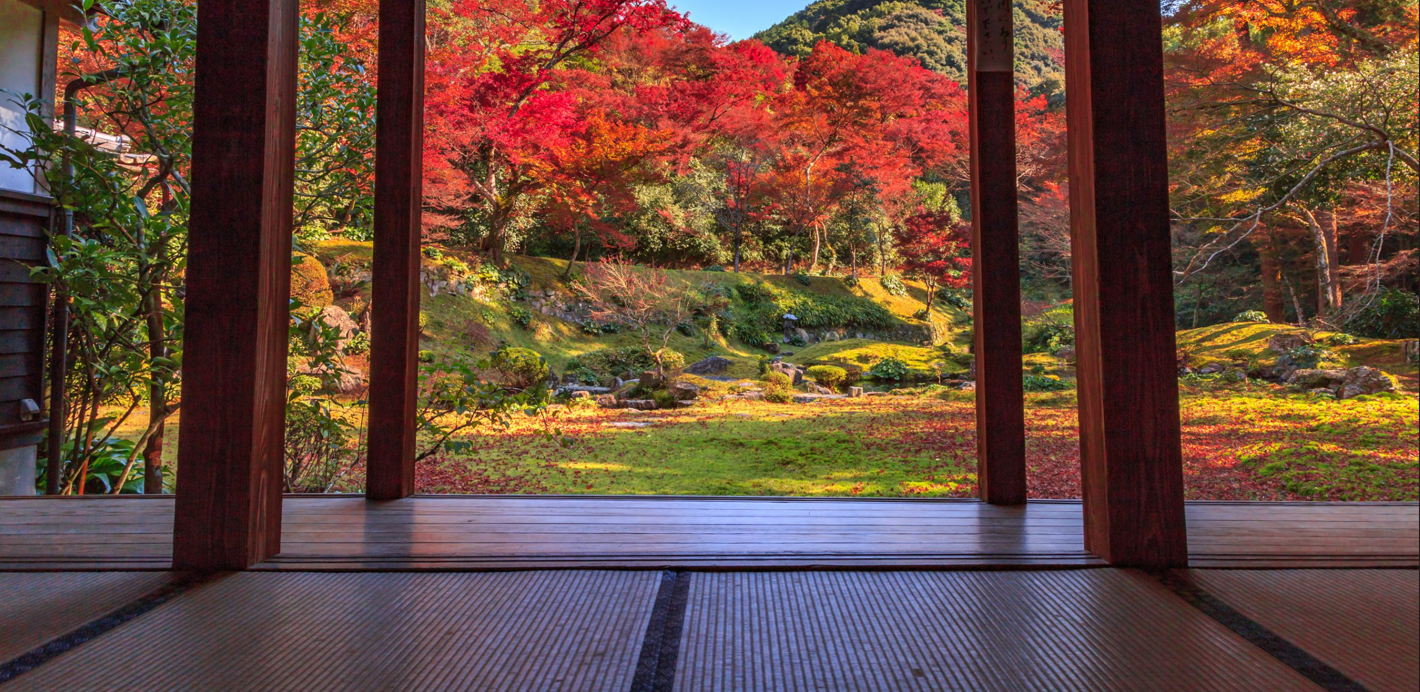 A Crossroads Of Cultures: A Guide To Fukuoka's Cultural Landscape
Sitting on the northern edges of Japan's southernmost main island, Kyushu, Fukuoka Prefecture is characterised by its rich and varied culture. It's kind of what you'd expect when you've been evolving a unique cultural identity over literally thousands of years...
---
Functioning as a transport hub between Japan and the rest of Asia, Fukuoka Prefecture's close geographical positioning to both the Korean Peninsula and China has left a lasting legacy in the region. These multicultural influences are especially discernible in the local cultural identity, which is itself shaped by the region's natural attributes. Surrounded by the mountains and the sea, Fukuoka Prefecture – made up of four main regions: Fukuoka region (including Fukuoka City), Chikuho, Kitakyushu and Chikugo – has developed into a unique cultural landscape that has blended cultural influences and varied topographical terrain to deliver authentic Japanese experiences that you won't find in other parts of Japan.
---
Indeed, Fukuoka Prefecture has blossomed into a rich depository of Japanese culture. This is definitely THE place to immerse yourself in centuries-old traditions, take part in workshops and learn ancient crafts, and experience the Japanese way of life. From bathing in a volcanically-heated onsen, to taking part in traditional (and very unique) Japanese festivals, visiting museums and theatres, and, of course, paying your respects at literally hundreds of sacred temples and shrines, you'll be leaving this region with a greater understanding of Japanese culture, plus tons of amazing memories you'll never forget.
---
Your cultural trip starts as soon as you land
Most travellers fly into Fukuoka City, the prefecture capital, before embarking on their adventures through this cultural heartland, either with their own hire car or via the region's amazing rail network. But before you leave the big smoke and begin exploring the rest of the region, check out the Fukuoka Castle Ruins, a historic site built during the early Edo period, and of course the Dazaifu Tenmangu Shrine, which is one of the most beautiful examples of Japanese religious architecture. Oh, and if you time your visit right (between the 1st and 15th of July), definitely check out the colourful Hakata Gion Yamakasa festival where excited Japanese men race around the city carrying 1-tonne floats on their shoulders!
---
Get a taste of the traditional arts
In Chikuho, attend an authentic kabuki performance (an ancient dance-drama characterised by amazing costumes and colourful make-up) at Kaho Gekijo Theatre, before visiting the mystical Buddhist temple, Kiyomizu-dera. Then, get a sense of how wealthy Japanese coal magnates lived at the turn of the 20th century by visiting the luxurious houses of the Former Residence of Ito Denemon in Chikuho and the Old Kurauchi Residence in Kitakyushu. Take a walk through their tatami-mat rooms and beautifully-landscaped gardens and take some photos of these opulent examples of Japanese architectural design.
---
Visit some traditional Japanese gardens
Speaking of gardens, make the trip to Gyorakuen Garden also in the Chikuho area and wander around this 10,000-square-metre example of traditional Japanese landscape design at its finest.
Another amazing garden to explore is located in Kitakyushu. Although Kawachi Wisteria Garden is the most famous (and rightly so) for its two 100-metre-long tunnels of colourful wisteria, the garden is also a beautiful place to relax and people watch. Visiting is only possible from late April to early May.
---
Charge your phone, because you're going to be taking a lot of amazing photos…
Over in the Chikugo area, take some amazing selfies at the Ukiha Inari Shrine, a hill-side shrine articulated with around 90 red torii gates, before visiting the Akizuki Old Town.
A charming mountaintop fortress with cherry blossom and Japanese maple lined streets, stone bridges, and Akizuki Castle Ruins, this ancient town is so picturesque that it has inspired countless artists and filmmakers, such as Akira Kurosawa, who in turn inspired George Lucas' first treatment for "Star Wars: A New Hope".

This article was brought to you by: Fukuoka Prefecture Tourist Association in partnership with KarryOn
---
Next article for you