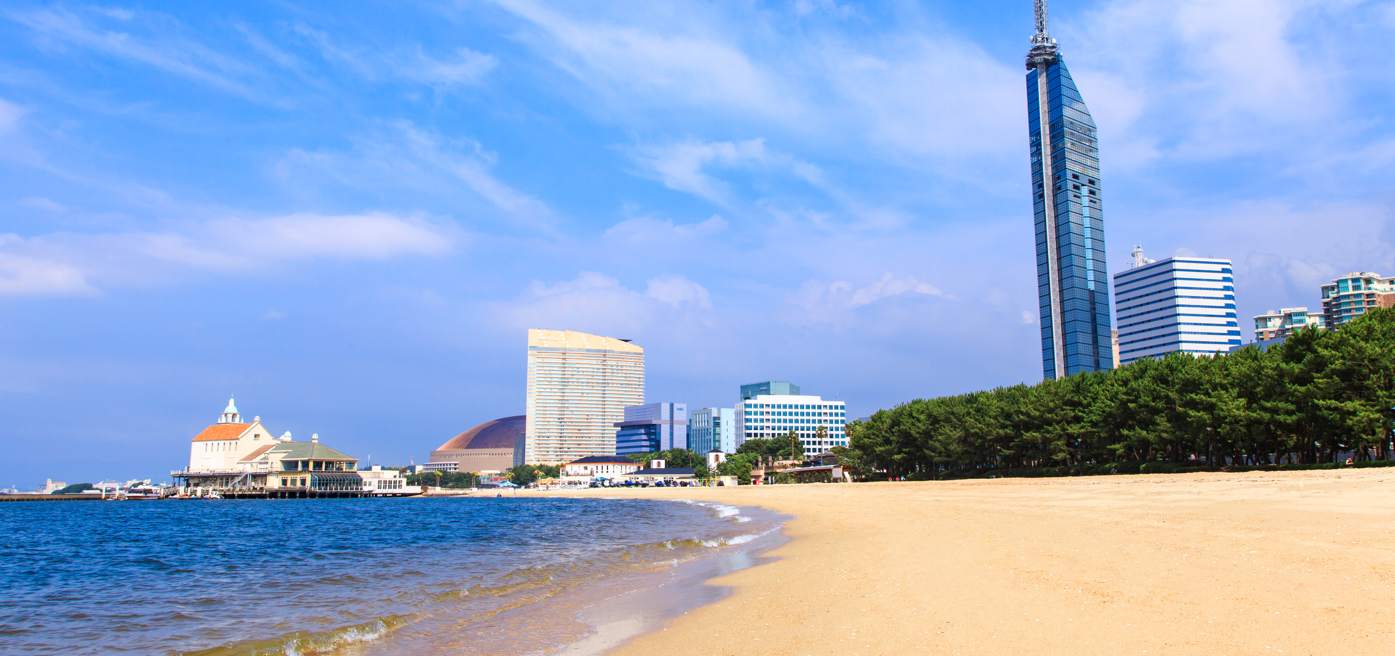 Local Life in Fukuoka City: Art, Beaches and Coffee
There's a lot to a city that's easy to miss when you first visit. Here's a guide to experiencing Fukuoka like a local.
---
Art Exploration
Fukuoka is an amazing art-centric city. There is a wealth of creative works to discover. Fukuoka Prefectural Museum of Art features contemporary Kyushu- and Fukuoka-based artists, while Fukuoka Asian Art Museum offers a broad range of Asia-wide artworks. Fukuoka Art Museum's collection has an extensive selection of pre-modern and modern pieces from all over the world. If you're interested in more intimate art collections, make your way to Keyaki-dori for high-class art galleries and cozy cafés. You'll find traditional crafts at Hakata Traditional Craft and Design Museum, where artisans sometimes hold exhibitions and workshops.

Fukuoka Prefectural Museum of Art
https://fukuoka-kenbi.jp/en/

Fukuoka Asian Art Museum
https://faam.city.fukuoka.lg.jp/en/

Fukuoka Art Museum
https://www.fukuoka-art-museum.jp/en/

Hakata Traditional Craft and Design Museum
http://hakata-dentou-kougeikan.jp/index-en.php
---
The Daimyo Quarter
This trendy quarter in Chuo Ward is a mish-mash of designer boutiques, backstreet bars and quirky coffee shops. It's popular with the younger crowd and has a lot to offer if you're seeking a more eclectic environment. Its laidback atmosphere makes it the perfect place to sit back and people watch from a café, or to browse vintage clothes and vinyl. Don't miss the unique street art that makes an appearance — some in less obvious locations and others in plain sight. For after-hours entertainment there are several bars, izakaya and even a couple of British pubs.
---
Seaside Momochi Beach Park
Not many cities are blessed with a beach on their doorstep, but Fukuoka is one of the lucky few. It's a stone's throw away from sights like Fukuoka Tower and Fukuoka City Museum. There's a shopping complex nearby and a whole slew of restaurants that draw locals at all hours of the day, all year round. In summer, people gather for beach volleyball, marine sports and more, while the rest of the year it's great for a family day out or a quiet walk at sunset.
---
Yatai, Yakitori Shops & Tachinomiya
There's nothing like food (and occasionally, a good drink) to bring people together. While the yatai (street food stalls) that gather in the Tenjin, Nakasu and Nagahama areas can feel a little cliché for some Fukuoka residents, you'll find many of them enjoying a quick drink and a meal after work here. If sitting outside isn't your thing, head into one of the city's many yakitori (grilled chicken skewers) shops for food, drinks, and plenty of conversation. Most restaurants are quite small, creating an intimate setting and making it easy to meet new friends. Then, of course, there are the tachinomiya: small casual bars with no seating that serve local and international beers, shochu and sake.
---
Next article for you