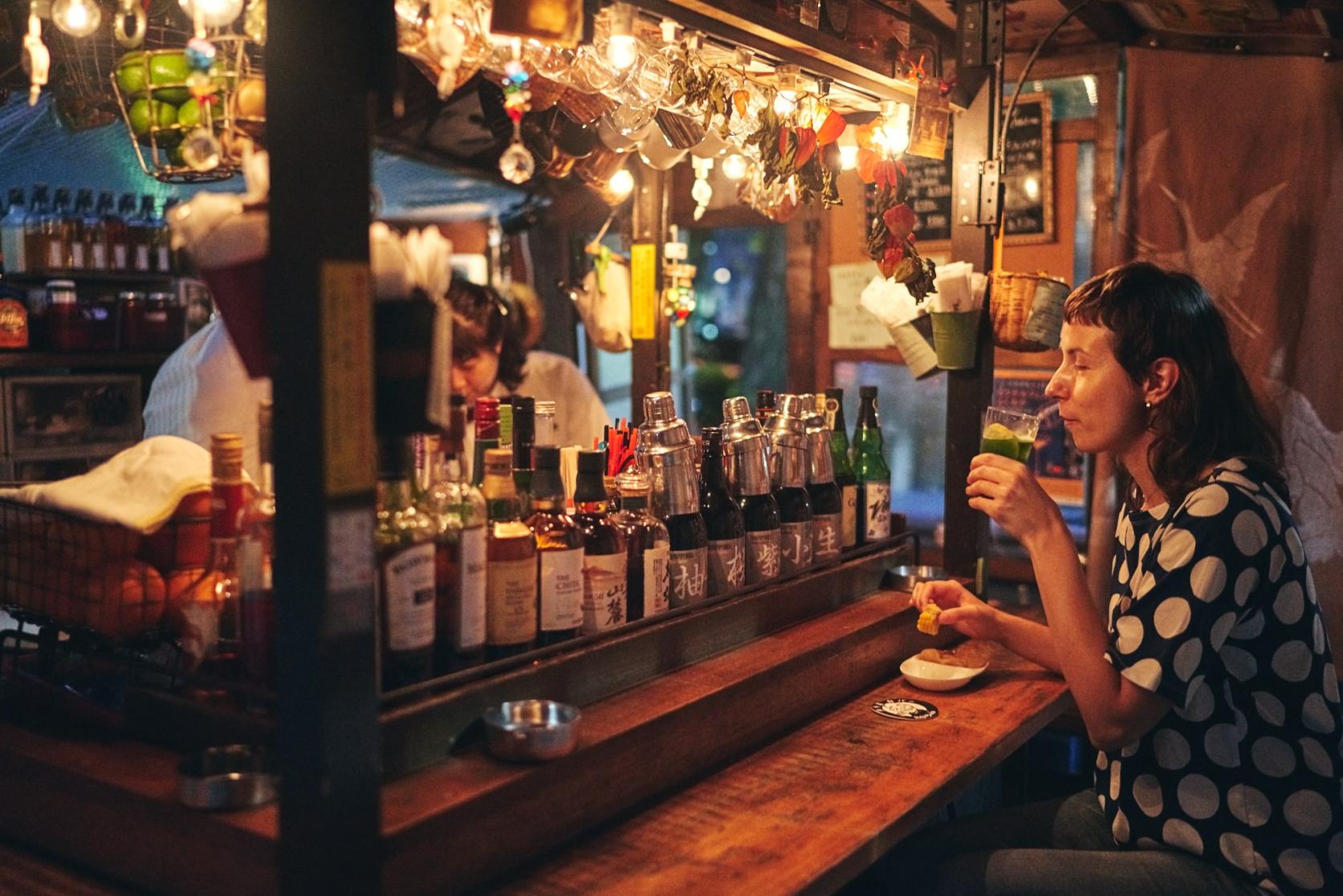 Fukuoka Is For Foodies: A Guide To Exploring This Delicious Culinary Destination
As the historical gateway to Asia, Fukuoka Prefecture has been on the receiving end of multiple and multicultural influences which have coalesced into a delicious melting pot of flavours. So, if you're a foodie looking for the best grub in Japan, you can't go wrong here…
---
Best explored with your own set of wheels or by train, Fukuoka Prefecture – subdivided into four regions: Fukuoka region (including Fukuoka City), Chikuho, Kitakyushu and Chikugo – presents a side of Japan that not many foreigners see, let alone taste.
Lying at the northern tip of the southern island of Kyushu in the Japanese archipelago, Fukuoka Prefecture attracts urban explorers as much as nature lovers.

Fukuoka City, the prefecture capital, is a modern and vibrant metropolis boasting an urbanscape colonised with abundant shopping, entertainment and dining options. You could spend an entire lifetime here, and not come even close to seeing, experiencing and tasting everything on offer in this city. And beyond the capital, a serene and silent landscape emerges, articulated with a castle, shrines and temples, surrounded by mountains, seas and rivers.
---
Fukuoka Prefecture is a world-class culinary destination that demands to be tasted
But if there's one thing that this southern region is best known for, besides its abundant nature and cultural activities, it's its mouth-watering food.
In fact, if we had to describe the local food scene down in Fukuoka Prefecture, three words instantly come to mind – delicious, fresh (especially seafood) and, most importantly, iconic.
Indeed, many of the dishes we equate with Japan were developed here, such as Hakata Ramen – a milky, super-savoury Tonkotsu (pork-bone broth) served with thin, straight noodles – which is currently undergoing a surge in popularity all across the island nation, and indeed the world. So naturally, this is literally the best place in the world to taste this iconic Japanese dish!
Oh, and just FYI: the super well-known ramen chain, Ippudo and Hakata Gensuke (Ikkosha), originated in Fukuoka.
---
But this food-obsessed region has more to offer than noodles…
Don't believe us? Well, just wander around any of the late-night yatai (open-air food stalls) found in some parts of Fukuoka Prefecture – which offers hungry punters the chance to fill their bellies on everything from yakitori (grilled chicken skewers), oden (hot pot), okonomiyaki (savoury pancakes) and more – and you'll see (and taste) what we're talking about.
If you can, one of the best yatai to explore lies at the southern end of Nakasu Island in Fukuoka City. Here, around 20 stalls line the waterfront serving delicious local and regional specialties. This is where you'll find some of the best street food in the city, such as yaki-ramen: ramen noodles stir-fried with vegetables, pork, red-pickled ginger and egg, tossed together in a tangy brown sauce and served with a small serving of broth.
The yatai scene in Fukuoka is currently undergoing something of a renaissance, with lots of new stalls popping up all the time, specialising in game dishes, multiethnic food, alcoholic drinks and more!
---
Then there's the seafood… YUM!
Also in Fukuoka City, you should definitely make your way down to Seaside Momochi and dine at one of the seafood restaurants that colonise the area.
Alternatively, nibble your way through Yanagibashi Rengo Market on traditional Japanese snacks before making your way over to Nagahama Fish Market. Revel in the boisterous atmosphere of the region's largest commercial fish market, before tucking into some of the freshest sushi you've ever had in your life!
---
There are even more delicious options outside the major city…
For even more flavours, venture deeper into the region and visit Tanga Market in Kitakyushu, which is one of the oldest markets in the area and a local favourite, lined with over a hundred stalls selling all sorts of local treats, such as nukadaki (sardines boiled in salted rice-brain paste), kokuragyu beef, fugu (blowfish), and ouma (bamboo shoots).
Indeed, this market isn't known as the "Kitchen of Kitakyushu" for nothing!
---
Did someone say eel?
Or, for something a little different, take a bite out of unagi seiro mushi (a steamed eel) – a local Yanagawa specialty down in Chikugo – after cruising through the old castle town's historic moats-turned-canals.
Still in the area, visit the "most beautiful village in Japan" at Hoshino-mura. Nearly the entire village is covered with forests and terraced rice fields and tea plantations, making it the perfect place to take part in a traditional tea ceremony.

This article was brought to you by: Fukuoka Prefecture Tourist Association in partnership with KarryOn
---
Next article for you