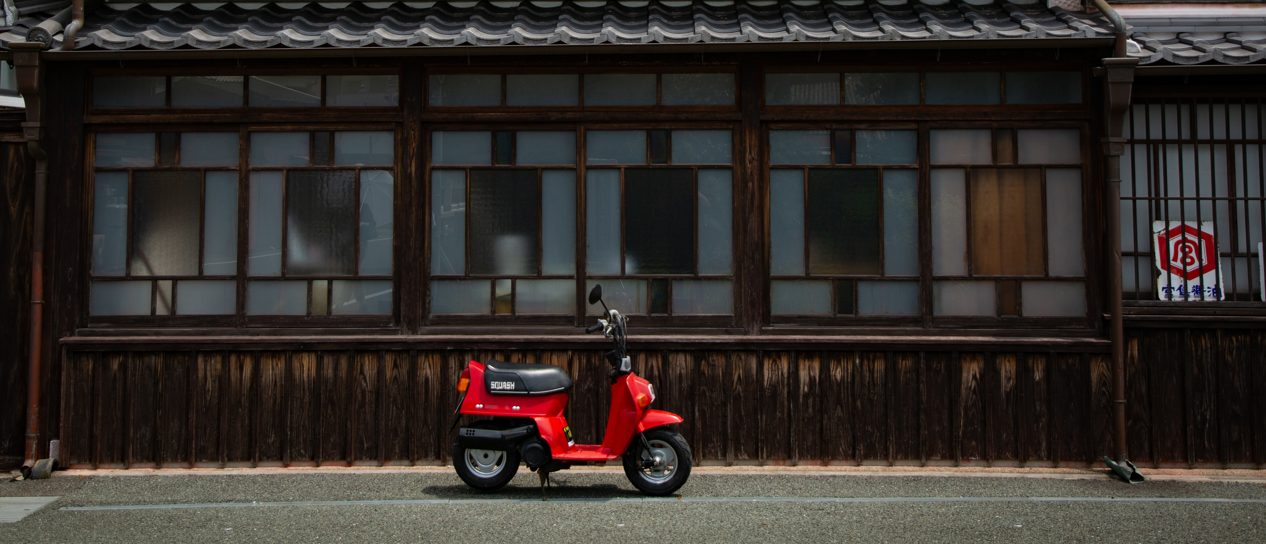 Local Life in Yame City: Green Tea, Traditional Crafts and Endless Stars
For whatever may ail you, the slow life in Yame City in southern Fukuoka Prefecture may be the cure. Here are some ways to experience a slice of tranquility in an otherwise busy world.
---
Yame Fukushima
Transport yourself back in time to the Edo Period (1603-1868). Yame is an old castle town that prospered thanks to its residents' perseverance and artisanal prowess. Many of its old, white-walled buildings remain today in an area known as Shirakabenomachinami(Japanese website with Google Translate) (literally "white-walled street"). It's recognized as a traditional architecture preservation district and is a picture perfect piece of traditional Japan. Browse charming cafés and a variety of shops selling everything from souvenirs to handmade traditional crafts. It's a popular area with tourists and locals alike, and well worth a few hours of exploring.
---
Yame's Traditional Craftsmanship
Many craftsmen flocked to Yame because of its importance and the area flourished artistically. Today many of these traditional crafts remain alive thanks to the dedication and skill of local artisans. Yame Fukushima Buddhist altars are breathtakingly elaborate, but not something you buy often. So, artisans have come up with creative solutions and use similar techniques used in making altars to make intricate accessories and more. Yame is also famous for its paper and stone lanterns, incense sticks, washi paper, arrows, Hoshino Pottery and countless other crafts. Want to try making one of these amazing crafts yourself? Visit Yame Traditional Crafts Center (Japanese website) to check out their workshops and demonstrations.
---
Hoshino-mura
Hoshino-mura, a place literally named "village of the stars" is — as its name suggests — the perfect place for stargazing. Picture yourself deep in the forested mountains, secluded and far away from the city lights. Dip into a soothing open-air hot spring bath and prepare to be in awe as you turn your gaze to the starlit skies above. It's a wonderful place to get away from it all and forget the world outside. Hoshino-mura is also home to the Hoshino Tea Museum. Here you can experience Yame's famous tea through tea making and tasting workshops, including making matcha and hojicha (roasted green tea). After you're done, you can grab a bite at the café, where you can choose from a selection of tea-related treats. The cha-soba (buckwheat noodles infused with green tea) is a popular option and is served both hot and cold. For something a little lighter and refreshing, try the matcha shaved ice, or matcha parfait. Whatever your choice, it'll be a great match with the view of the mountains beyond and bamboo grove below.
---
Yame's Abundant Nature
While Yame is famed for its tea and the Yame Central Tea Garden(Japanese website with Google Translate) is an impressive sea of green, the area has much more to offer those seeking rural scenic views. If you love hiking, head to Mt. Gozen and Mt. Shaka(Japanese website with Google Translate) in autumn when the fall foliage is at its finest. If you prefer a more relaxing stroll, visit Yametsuhime Shrine(Japanese website with Google Translate) and its Momiji Festival for a dose of autumn color. In spring, Hyugami Dam (Japanese website) bursts into a flutter of pale white petals as the senbon zakura (one thousand cherry trees) blossom. Further west, 600 cherry trees line the Kurogi River, creating a gentle pink canopy by the water.
---
Next article for you