Asakura-Tachiarai Area Route
【Route Length】Approx. 73 km
【Elevation】Approx. 578 m
A mountain route with forest breezes and glimpses into castle town history and culture

This route takes you through "Chikuzen's Little Kyoto" - the old castle town of Akizuki - and the town of Asakura and Toho village, which are known for Koishiwara potteries. Although the steeper grades of this course make it more suited for experienced riders, the dappled sunlight shining down through the forest and the fresh air make it an enjoyable ride.
---
CYCLE MAP
*This information is accurate as of December 2019.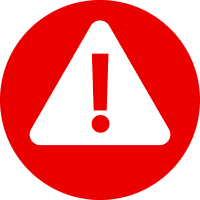 There are many uphill sections.
---

---
①Michi no Eki Basaro Roadside Station
Located close to National Route 386, this is a very popular rest area visited by many tourists. There are local items on display and also for sale. It is also located at the entrance to the Fukuoka hot spring destination Harazuru Onsen. Farm Station Basaro is a great place to pick up local, freshly harvested fruit and vegetables.




---
②Harazuru Onsen
Known as the most abundantly flowing of all Fukuoka Prefecture hot springs, this onsen area is blessed with water that is said to improve skin condition and beautify. As it has both mildly alkaline simple spring water and also simple sulfur spring water, locals also call it "Double Bihada no Yu" (double effect of promoting beautiful skin).




---
③Triple Water Wheel
---
④Fujii Bee Farm
---
⑤Tachiarai Town Office
Bicycle rentals are available at Tachiarai Town Office. It's also a place where you can find local tourism information. Next door is Dream Center, a cafe where the owner offers something different every day. The atmosphere of the cafe itself changes from day to day, adding a sense of fun to your visit each time.



---
⑥Imamura Catholic Church
A red brick church standing in the middle of the countryside. The construction of the church was planned by Father Tamotsu Honda in 1908 and under the guidance of Yosuke Tetsukawa, who was a famous church builder of the time. The church was designed and constructed with the help of donations from various countries and the labor of local Christian volunteers and completed in 1913. It has twin towers at the main entrance and is built in a Romanesque style. The light coming in through the stained glass windows in the main sanctuary truly highlights this majestic church. Due to its beautiful design and a high degree of perfection, it was designated as an Important Cultural Property.


---
⑦Tachiarai Park
The Tachiarai River runs through the center of the park, and with each season, the different flowers blooming makes this a great place to enjoy nature. In the evenings, the walking course through the park is lit up and definitely not to be missed. Right next to the park is a take-out pizza place called Zecco Kitchen. The side dish menu is also great.


---
⑧Chikuzen Town Farmers Market Minami-no-Sato
On sale at the Minami-no-Sato Farmers Market are local fresh fruits and vegetables, handmade foods and bakery items, and handicrafts. There's also an industrial kitchen where baked items made with the local rice and soybeans ("Fukuyutaka" and "Chikuzen Kurodamaru" varieties), and the tofu is very popular as well. In the restaurant, Chikuzen-ni stew is available, and free rice refills are on offer, cooked in old-style rice-cooking pots called "hagama". You can enjoy traditional Japanese cooking made with fresh local vegetables from the Farmers Market.




---
⑨Akizuki
Built-in the Sengoku Period (1467-1568) by the Akizuki clan, and then governed during the Edo Period (1603-1868) by the Kuroda clan, this castle town has seen more than 800 years of history. With sites such as the samurai residence, old stone walls, and latticework, this town truly deserves its moniker of "Chikuzen's Little Kyoto".
---
⑩Michi no Eki Koishiwara Roadside Station
At this roadside station, in an area known for ceramics such as Koishiwara ware and Takatori ware for more than 350 years, works from more than 44 different potters are on sale in the potteries corner. Enjoy the restaurant and the farmers market, where you can buy a range of fresh local fruits and vegetables.



---
---
Next article for you